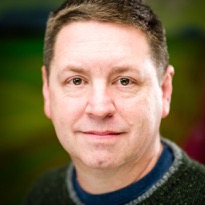 As my
resume
shows, I'm a film and video editor by trade. But I'm so much more than that now. I've had a rich and dynamic
career path
that has brought me to where I am today.
As a post-production editor, trainer and workflow consultant, I created
dynamic media
that motivated viewers to act. I give voice to clients and deliver compelling stories that effectively meets their goals. I also develop and implement systems, policies and procedures that enable a team to consistently deliver superior products using an elegant workflow.
I've become a master of my craft, which still feels very much like a hobby. My
still image portfolio
reveals that I can capture the essence of industrial operations, even in challenging maritime conditions. My people shots strive to capture the inner truth about each subject.
I've been very fortunate to be able to use my skills in many amazing areas over the decades for
top tier clients
. I have gotten some great opportunities in my career, and I firmly believe that my colleagues and I have an obligation to assist those junior to us in whatever way we can. Lift as you climb.
Now in my fourth decade of content creation and system design, I maintain a youthful enthusiasm for what what I get to do, and more importantly the people I get to work with. In my view, and this is especially true in cramped prolonged conditions at sea, it's very important to have a great attitude and be pleasant to be around. Technical competence is assumed at my level, but people should enjoy working with you and want to do it again. Here's some
testimonials
from people who have worked with me.